Sam Buxton Sunflower Healing Trust (SBSHT)
Sam and Zack 1997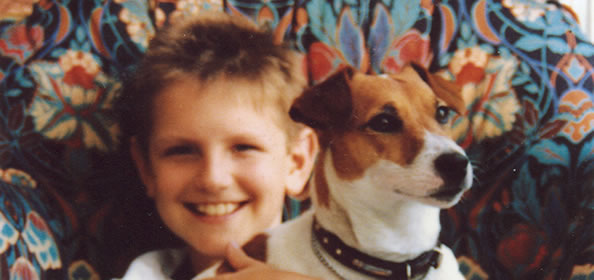 The aim of the charity is support cancer patients and their families by providing Reiki and Energy Healing as Complementary Therapies in particular, but not exclusively, within the National Health Service.
The charity has been created as a living tribute to my son Sam, who passed away on 5 August 1998, aged 10 from leukaemia.
Sam's life was 3 years longer than his initial diagnosis suggested, and we would like others to have the same opportunity to be supported on their journeys with their loved ones, as we were with Sam.
During the years that Sam was ill the most supportive therapy we, as a family, used was healing.
The complementary therapy of healing initially supported Sam through chemotherapy, allowing him to be active, vibrant and cheerful, despite the gruelling regimes he went through to rid his body of leukaemia.
After a bone marrow transplant and subsequent relapse, Sam continued to live a happy and vibrant life despite his illness. I believe this was, in part, due to the amazing care he received at Great Ormond Street Hospital but also to the support he continued to receive from Complementary Therapy.

Our aim is to make funds available to NHS trusts and cancer centres to provide therapists to work alongside conventional medicine .
We believe that this is the future face of Integrated Medicine for cancer patients.
The NHS Healer 2017 via our online shop