Why aren't more healers working in Hospitals and Hospices?
By Angie Buxton-King 8th August 2016

Since 2006 our charity has been successful at placing and funding healers within hospitals and hospices.
Most of my work these days is taken up with securing funds in order to place new projects into hospitals and hospices.

My question to healers is, why aren't more of you approaching hospitals and hospices to work there?

One of the reasons we created Our Healing in Hospitals workshop was to ensure that healers had the required skills to know how to make an initial approach to a hospital and to spread the charity's work (profits from running the workshop support our charities work).
The information healers receive at the workshop provides them with an important and useful platform with which to approach a hospital or hospice in their own geographical area. This has always been our preferred method of spreading the charity's work into other cancer centres and hospices.

Working alongside conventional medicine does require a passionate, committed healer. It isn't for the faint hearted no matter how well intentioned, and we believe that a well prepared healer will be an effective, happy healer and that's good news for everyone.

One of the keys to the integration of healers into healthcare is to be paid to be in post. Volunteers are generally not invited to attend multi discipline team meetings, nursing handovers and to teach on the induction programme for new nurses and doctors. These are all great places to help integration of your service.
Yes, it's a challenge to be at these meetings but once you get used to them you as a healer, benefit by understanding the patients and staff needs. You can also encourage the staff to come along and experience healing for themselves. When they do, it really helps to spread the therapy on the units.

We began delivering our unique training in 2008 and as a result received our first enquiry for a post outside of what we had established at University College London Hospital.

It was really exciting to go along and meet the team at a new hospital and to explore the possibility of funding a project. The wheels turn slowly in the NHS but having the experience of managing a team myself this has equipped me with an understanding of budget, HR and recruitment processes. This has helped me to help the recruiting centre to iron out any barriers or concerns to having a project in place.

The healer who has made the approach doesn't have to concern themselves with any of this; they just apply for the vacancy once it has been created following their approach.
The blueprint for our work is to provide funds for two days a week for a maximum of two years to enable the healer to prove a need. At the end of the two-year period the hospital is usually keen to hold onto the service and we then work with them to provide ongoing funds to continue the service beyond our funding.

We have funded healers at;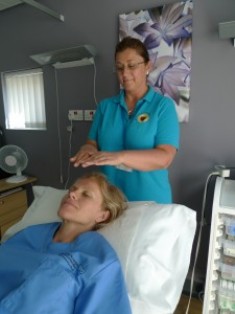 • University College London Hospital
• Kent & Canterbury Hospital
• Addenbrookes Hospital, Cambridge
• Princess Alexandra's Hospital, Epping
• Queen Elizabeth Hospital, Welwyn Garden City
• The Lister Hospital, Stevenage
• St Josephs Hospice, Hackney
• St Mary's Hospice, Ulverston
• Furness General Hospital, Barrow -in -Furness
• Wigan NHS Trust, Wigan
• Derriford Hospital, Plymouth
• Eden Valley Hospice, Carlisle
• St Johns Hospice, Lancaster

As many of the centres have employed more than one healer funded by us, this totals over 30 healers carrying out work for our charity.
We do not employ healers ourselves; the NHS does, on a fixed tern contract with full terms and conditions.
Our workshop is not a prerequisite to approaching a hospital but 'knowing' what might generate a positive response has certainly helped many healers. Once the therapist has made the initial approach we then pick up the possible project and liaise direct with the hospital/hospice. Once agreed the recruiting hospital advertises the post.

Steps to a project
• The healer makes an approach to the hospital or hospice that must serve cancer patients.
• We need to be contacted by the Hospital or Hospice
• We will then request to visit to see how and where the therapist will be working with patients
• Once we have agreed the project we will donate funds into any suitable NHS or related fund
• The vacancy will then usually be advertised on NHS jobs website or internally if appropriate
• The therapist will normally be given an NHS fixed term contract
• The therapist must be able to work in an integrated way with patients, relatives and staff
• A minimum of 6 patients must be seen per 7.5-hour day (30 minute sessions)
• We have policy, protocols and job descriptions available to govern Reiki / Spiritual Healing if the recruiting centre requires this information
• The therapist will be required to wear a SBSHT polo shirt and provide us with quarterly reports

We really are able to provide the whole package if a hospital or hospice wants us to but most hospitals & hospices 'tweak' our documents and make them fit for their own purpose. It's reassuring to them not to have to start from scratch and they appreciate shared best practice.

It was very exciting to see how the model we began at UCLH could so easily be rolled out to other hospitals.

Patients on the wards and their families at one of our first projects gave the following feedback to the healer.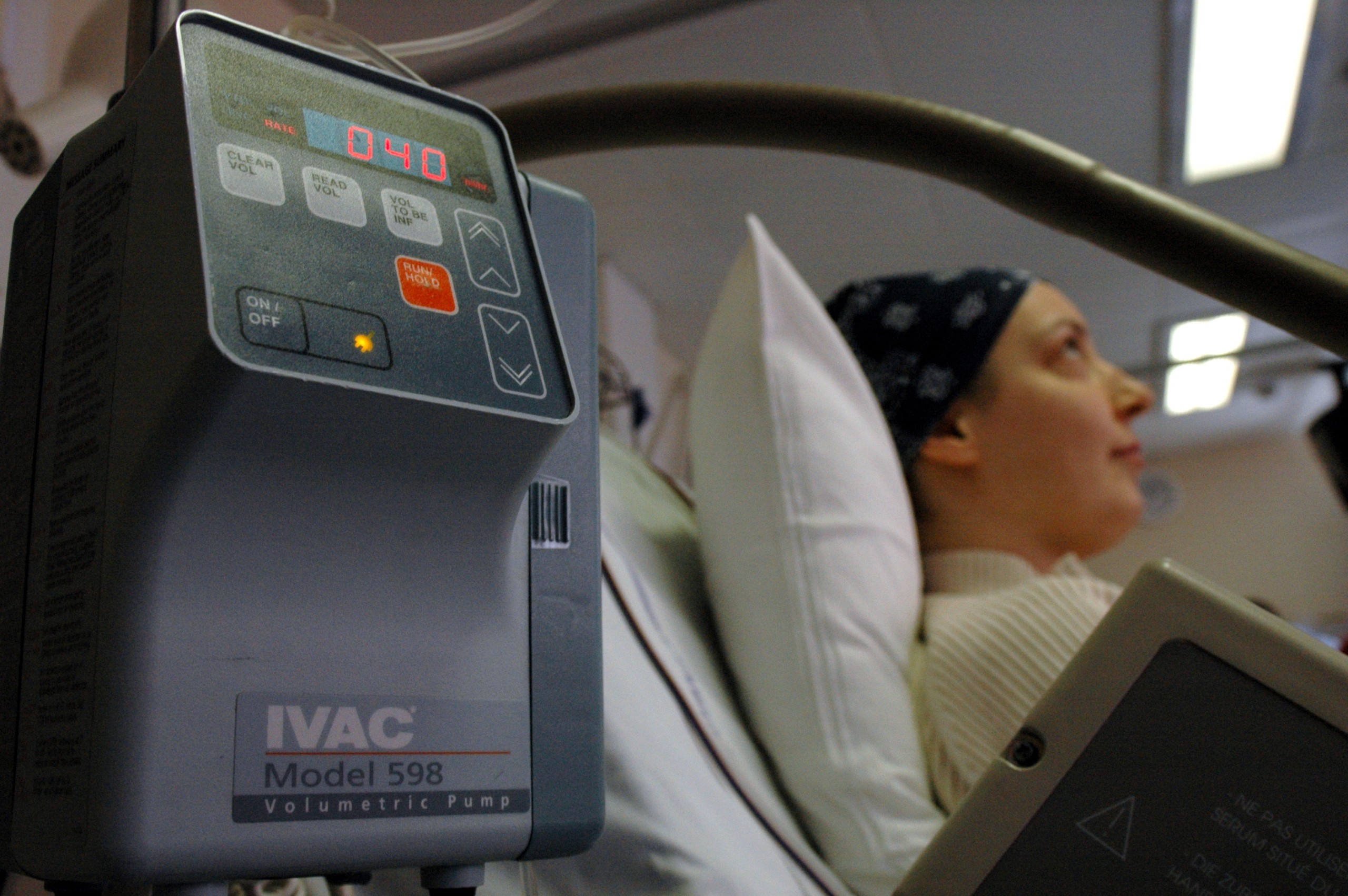 'I have to say I'm amazed. My wife has been on at me for ages to try Reiki and it hasn't interested me. Now, you're preaching to the converted. Can I book another?'
'That was really lovely, really relaxing and it has helped with my breathing'
'Never had Reiki before but it was so relaxing. I felt my breathing, which was very rapid really slowing down, along with everything else!'
'That really helped with my pain...'
'Very odd – never had Reiki before. I was feeling nauseous beforehand and that has completely disappeared'.
'My God, that was incredible. I was uncertain about having a treatment but that was so relaxing'
'It's a shame there is not enough of you to go around the whole hospital'
'I have been very stressed the last 2 days and now I feel completely relaxed'.
'That was amazing. Totally lovely. I feel a lot better and my breathing has eased. You've got me hungry as well. I would like to learn this'.
'This is the first time I've been free of stress and angst all week long. This is the most relaxed I have been all week long and I don't want you to go'.
'I was sceptical beforehand – but your treatments have been such a help to me whilst I have been here and made such a difference'.
'I didn't understand it but if it works, it works, and it works!!'

The reason for the success of these healers I believe is because they are working in an integrated way with patients, carers, relatives and nursing staff. They are in time just seen as part of the large multi discipline team supporting a patient.

A selection of staff comments reflects this;

'It is fantastic having healers working alongside nurses. The journey through chemo is horrible and healing makes patients feel calmer and nurtured. I recommend healing to an anxious patient knowing that their anxiety will be taken care of.'
'I believe as a nurse that healing allows the patient to feel more in control during the unknown experience of their illness."
"Healing allows the mind and body to feel at ease and together, something illness may disrupt.'

There is no doubt that applying for one of these posts when they are advertised does require a confident experienced healer. Healing standards have changed a lot since I began my work at UCLH in 1999. National Occupational Standards (NOS) for Reiki and Spiritual Healing are in place and this has helped integration. Hospitals and Hospices can now be assured of a minimum level of training and can have confidence that the healers they interview will be professional and have an understanding of professional boundaries.
These standards are also important for any healer working privately or as a volunteer. I see no difference between any of these different settings, patients and private clients are vulnerable and standards are important.
A sample from a current job description shows what is expected of a healer working within this setting.

Person Specification
ATTRIBUTES ESSENTIAL
KNOWLEDGE & EXPERIENCE • Extensive experience as a fully qualified healing/reiki practitioner or equivalent
• Demonstrable experience of working with acutely ill patients
• Knowledge of the benefits and limitations of complementary therapies in relation to patients with cancer and those undergoing active clinical treatment
• Demonstrable experience of working in a stressful environment with distressed clients
• Ability to manage a clinical workload
• Ability to produce reports/ evaluations as required
• Commitment to regular supervision support
• Clinical complementary therapy skills
• IT Skills, able to use Microsoft packages e.g. Word, Excel, Access, PowerPoint and Email or equivalent

QUALIFICATIONS • Recognised NOS qualification in Healing or Reiki
Membership of professional body

APTITUDE & ABILITIES

• Good oral and written communication skills including the ability to communicate effectively with healthcare professionals, patients and other service users
• Ability to keep accurate and legible written and electronic patient record and information
• Ability to work independently and as part of a multi-disciplinary team
• Ability to work to protocols
• Excellent understanding of confidentiality
• Ability to cope with distressed clients
• Willingness to work as part of a team which includes both professionals and lay volunteers
• Awareness of challenges of providing care to a highly diverse population

DISPOSITION/
ATTITUDE/
MOTIVATION • Approachable
• Caring
• Empathetic
• Enthusiastic
• Self-motivated
• Flexible
• Team worker
• Able to cope with pressure

CIRCUMSTANCES • Autonomous plus team working
• Highly pressured environment
• Highly emotional
• Clients of all age ranges
• Acutely ill and disabled clients

OTHER FACTORS • To remain focused despite changes to appointments and working environment


It's a great role but as you can see it may not be for everyone. So what's stopping you approaching?

As someone once said to me, don't sit on your hands use them!

With Love and Light to you on your healing journey.
Angie Buxton-King

angie22@cancertherapies.org.uk




.







July 2016
By Angie Buxton-King

So what is Reiki / Healing? Every therapist will have their own interpretation of their therapy however I'm happy to share my simplistic view!
"Healers have an understanding that we have a physical body surrounded by an energy field. When we become unwell physically, emotionally or mentally this has an unbalancing effect on our energy field. A healer channels energy through his or her hands and by the gentle placement of hands on the physical body (or just above it) facilitates the rebalancing of the energy field which in turn may ease symptoms physically, mentally and emotionally"'.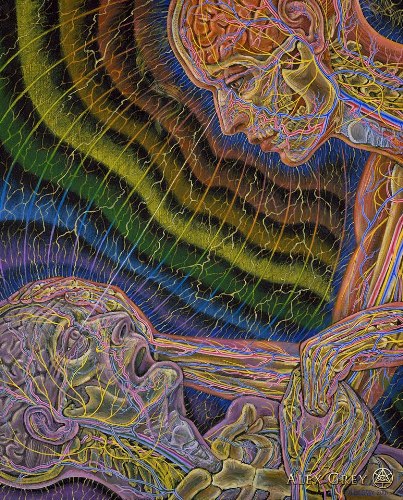 For 12 years I was employed in London by University College London Hospital (UCLH) as a healer working with cancer patients as part of an integrated holistic package of care. In case you're wondering; it didn't matter to them if I was a Reiki Healer or a Spiritual Healer! In 2003 I was promoted to the post of manager/healer of the complementary therapy team, leading the acceptance and development of healing and other complementary therapies within the hospital trust. Since then I have spoken at many medical and holistic conferences at home and abroad and in 2004 my first book the 'NHS Healer' was published by Virgin Books.

In 2006 my husband Graham King and I created our charity The Sam Buxton Sunflower Healing Trust (SBSHT) to facilitate more healers to work with cancer patients .We are very proud to have funded 30 healers to date at hospitals and Hospices in the UK.
Our charity is happy to fund any suitably qualified healer to work in cancer care and embraces the different modalities of healing i.e. Energy Healers, Reiki Healers and Spiritual Healers.
The labels that we as therapists and training organisations have attributed to healing is the source of much debate and conflict .So much so that I have studiously avoided airing my views on the differences and focused more on the similarities.
Healers do not under any circumstance diagnosis specific medical problems, but aim to treat the individual, with a view to alleviating physical, emotional and spiritual distress.
The similarities for me are that all three named here are based on energy, love and compassion, now who could ague with that! Therefore it follows that the benefits will be the same for all three. In the simplest terms that will be relaxation .What comes from that relaxation though will be many faceted and in my opinion it would be foolish to generalise. My experience of delivering Reiki and other forms of energy work; informs me that the benefits can be seen on many levels, emotional physical and spiritual and if it is meant –on all three.

The experience of personal tragedy has provided me with the will and motivation to spread the belief that Healing can provide a very useful support to people struggling with health issues. Many of us will have the understanding that our emotions can have an impact on our physical self .Think of some of the expressions we use, 'Sick to my stomach, broken hearted, gut churning, the list is endless. It therefore follows that many people who are out of balance physically, emotionally or mentally may benefit when their energy is balanced by a healer.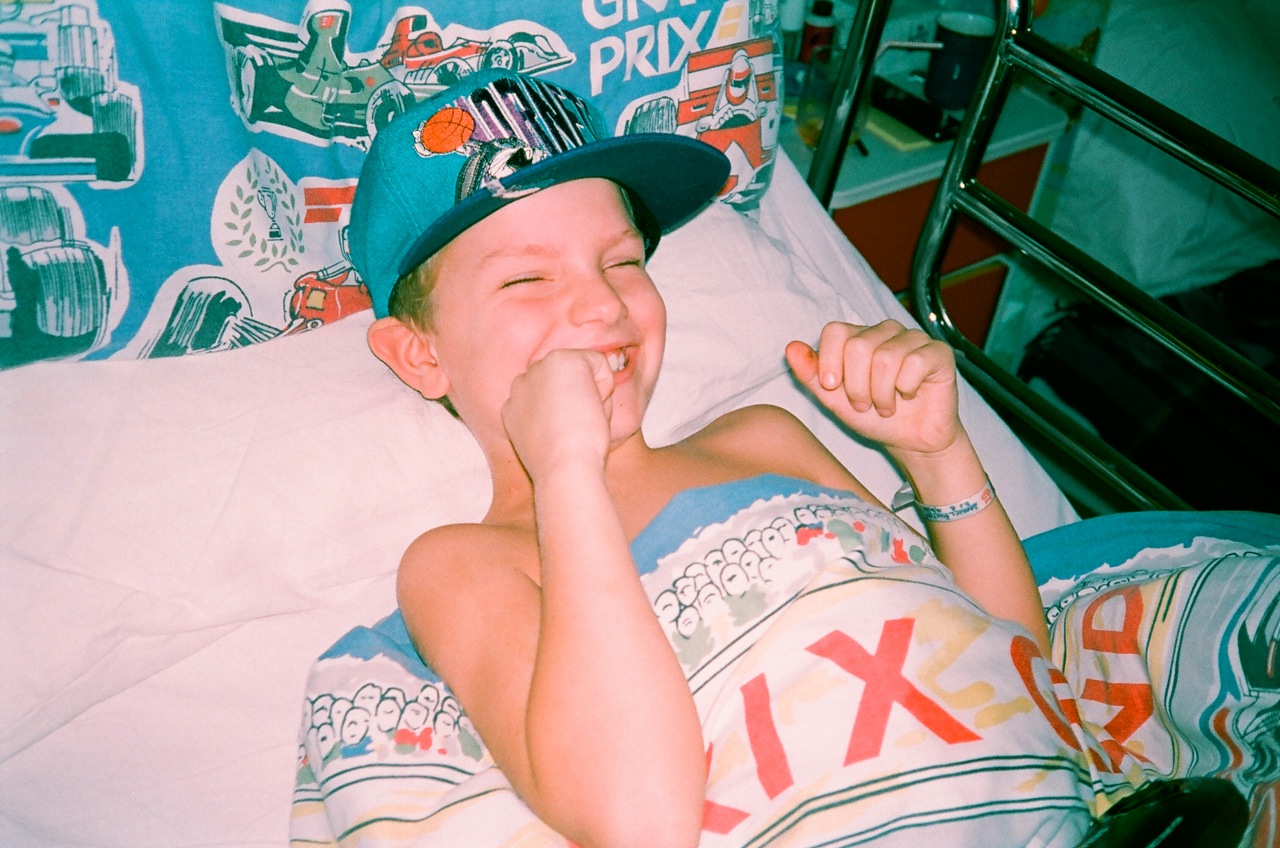 It is my personal experience with my late son Sam during his illness (1995-1998) that continues to drive me to help provide a healing service at what I like to call the "coal face'". I left UCLH in 2011 and my focus will continue to be opening doors for other therapists to work within statutory settings
Working within the NHS as a healer has been extremely fulfilling (when working with patients) and immensely frustrating when dealing with financial managers and HR processes, but nothing I have experienced before or since is as fulfilling as working with someone at the bedside, delivering a therapy that they would otherwise not have thought of using, and seeing the wonderment in their eyes and asking, "When are you coming back?"
In the UK Complementary therapy has come a long way since the House of Lords report in 2000 which placed healing as a complementary therapy in group 2 alongside counselling, reflexology, aromatherapy and massage to name some of the therapies that are commonly used in cancer centres.
In 1995 when my youngest son Sam was seven he was diagnosed with Acute Myeloid Leukaemia. I already knew quite a bit about the complementary therapies available to cancer patients and more importantly I knew how to provide healing as a therapy –it's very empowering to be able to do something for yourself and your loved one at a challenging time for the whole family.
Sam died in 1998 aged 10 but I know that the healing he received not only prolonged his life but also made those three years much easier for him to cope with than he would have otherwise and therefore by proxy easier for us as a family.
Since then I have felt very motivated to spread the knowledge that healing is a very beneficial and supportive tool when used alongside conventional medicine.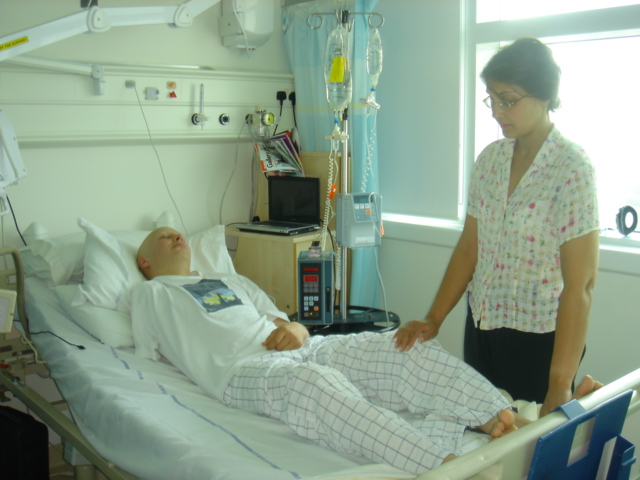 My clinical experience within the hospital setting allows me to say that the therapy can be used to assist in the management of;
Anxiety
As a pain management strategy
As a supportive measure through unpleasant and/or painful procedures e.g. lumbar puncture, bone marrow aspirate, liver biopsy
To reduce chemotherapy/radiotherapy gut disturbance
To engender a sense of control
To enhance compliance with treatment regimens
To enhance coping
To enhance the immune response
To improve quality of life
To increase self-esteem & confidence
To assist the patient in the dying process
For me it's all about the patients, and offering them different avenues of support. In the latest UK cancer plan it suggests that appropriate supportive therapies should be available to cancer patient's .Unfortunately no money is set aside for this and it isn't mandatory, therefore supportive therapies are not yet commonly available for cancer patients.
I along with my fellow trustees believe that any future cancer team should include complementary therapies in the package of care but realistically the money may not be available through the NHS budget unless we prove a need first ; hence the work of my charity The Sam Buxton Sunflower Healing Trust www.cancertherapies.org.uk
I'm keenly aware that both Graham and I need to share the information gathered over the past years working in the NHS to allow other healers the opportunity to develop the skills required to work safely and competently within a statutory setting .To help achieve this we created our unique course for healers; 'Healing in Hospitals and Hospices workshop'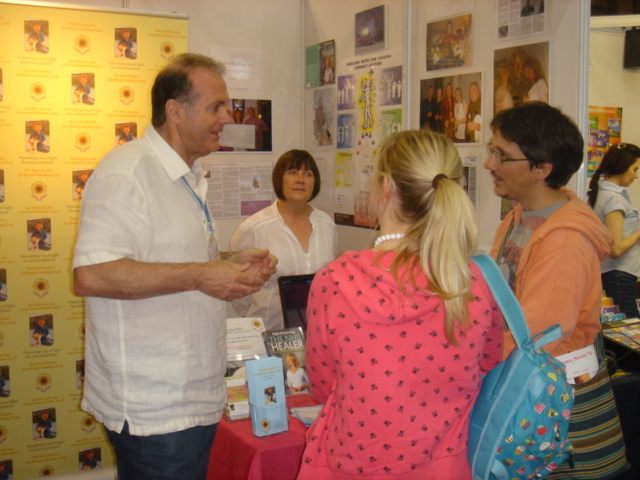 This workshop helps focus the healer's minds on what it's really like to work alongside conventional medicine. This has then led on to some healers making the decision that it's not for them whilst others do go on to achieve their goal of working within healthcare in the NHS. Self knowledge is power!
Alongside my work in the NHS I have always maintained a private practice. As all healers will know; the use of healing is of benefit in many areas of health, most notably in the stress related illness arena and in metal and emotional health. The main physical difference in working privately is that you can take an hour to deliver a treatment and the environment is geared to healing.
Other than that most therapists will be working intuitively as I do at home and in the hospital so the energy and response to the energy will be as varied as it at the hospital bedside .Of course its nice to be able to burn lovely oils, light a candle and have more chance for a conversation that may help the client release, but it is not necessary to have any of these things in place for the session to be beneficial. Patients in both settings report feeling energy moving within their bodies, seeing bright colours and twitching and movement as their energy rebalances.
It is very common for a client to grab hold of my hands and exclaim 'Oh but how can they feel cold when I felt such heat?'
There is no 'one tool fits all' for healthcare, however my passion is that by providing conventional medicine and Reiki alongside each other we can facilitate the choice for a more holistic path to be taken by the client /patient . I strongly believe we must not 'throw the baby out with the bathwater' but allow people to choose for themselves how they wish to approach their health care.
Please contact me at angie22@cancertherapies.org.uk or call 01502 726 029 if I can be of any help in your Healing Journey.


Pathway to a Hospice Post
By Nicky Forbes
As carer for my Dad from diagnosis until his passing with Metastatic Prostate Cancer, I am very aware of the challenges for patients, and their families, experiencing cancer or other life limiting conditions.
My Dad received many therapeutic sessions, including Reiki, Nutrition and Hypnotherapy, which all helped relieve symptoms and the side effects of his treatment, as well as provide support during periods of anxiety and uncertainty.
We were very grateful for the benefits of complementary therapies, and Reiki in particular, and both wished it could have been available for his fellow patients.
Since qualifying as a Reiki Master Teacher in 2003, I have been passionate about creating bridges between complementary therapy and conventional medicine in my private practice. However it was only after attending the conference, jointly run by the Guild of Professional Healers and Sam Buxton Sunflower Healing Trust in 2012, that I understood how Angie, Graham and their team of professional healers were already making this a reality across NHS cancer units and hospices throughout the UK. This was the moment I realised that they were achieving what I always hoped was possible – to ensure healing is delivered to those that need it, where they need it – at the bedside.
Soon after the conference, I attended the Healing in Hospital and Hospices course run by Benet Waterman in Cumbria, accredited by the SBSHT. This two day course is an intense, powerful and hugely informative course aimed at qualified healers who are interested in approaching their local NHS or Hospice units.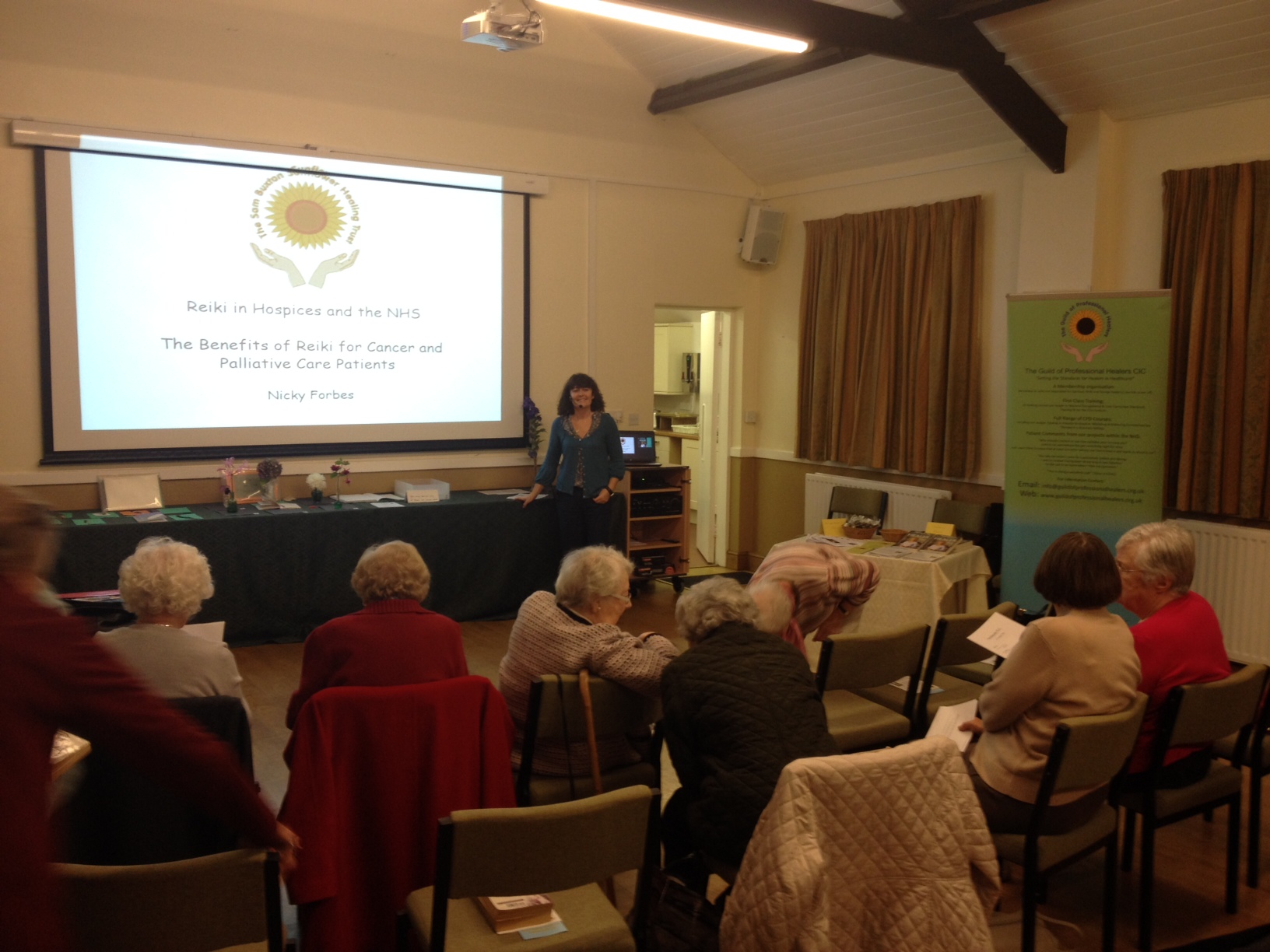 The course includes an invaluable range of topics, from learning how best to approach the NHS unit or Hospice, to the importance of bridging language, from infection control and protocols to adapting your healing style for a statutory setting.
I was truly inspired, and along with Val Dockeray, Mary Wright and Benet Waterman we approached the 4 hospices in Cumbria to present the work of the Trust and the possible opportunity of pump-funding for posts.

This was back in the Summer of 2013. Move forward almost 2 years, and I'm delighted to confirm that 2 Reiki posts have been created as a result of this presentation. One in South Cumbria, where Karyn Segers works one day at St Mary's Hospice and the other at Furness Infirmary, Barrow. The second post started in early May at Eden Valley Hospice in Carlisle, North Cumbria and I was lucky enough to be offered the post of Reiki therapist.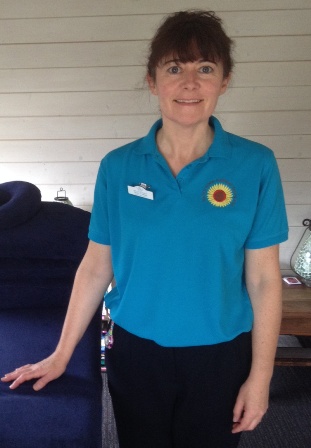 Once Eden Valley Hospice agreed the terms with the SBSHT, the post was advertised in January 2015. I applied for the position and was shortlisted for interview, along with a number of other Reiki Masters.
The interview was thorough, covering a wide variety of subjects, with medical and managerial staff on the interview panel. Fortunately many of the topics covered had been taught on the Healing in Hospitals and Hospices course. I felt prepared, supported by all the learnings from the course which provided a good understanding of the needs of units for healing and how, as therapists, we can best support the patients, families, staff and organisation.
Once the job was offered I completed the DBS check, arranged references and completed Occupational Health forms prior to starting work, on a two day a week post within the Hospice. I am based in the Day Hospice, working across the Hospice's Adult In-Patient and Day Hospice as well as at Jigsaw, Cumbria's Children's Hospice.
It is such an honour and privilege to be able to offer Reiki to those most in need and I look forward to the year ahead. Many thanks to SBSHT for funding the post and to Eden Valley Hospice for creating the post and for the support from all the staff, for making this amazing opportunity possible. Just 3 weeks into the post of Reiki Therapist at Eden Valley Hospice and I already feel part of the integrated team of professionals.

There has been great interest from patients, carers and staff for Reiki and I have no doubt I'll enjoy a busy two days a week ensuring at least 6 people each day receive the benefits of Reiki.
As I believe so passionately about ensuring healing is available to as many people as possible, I also trained with Angie and Graham to become a tutor for the Healing in Hospital and Hospice course. My first course ran in Nottingham thisSpring with healers who attended now planning to approach their local NHS cancer units.
More courses will follow, hopefully to create a wide spread of healing posts across many parts of the UK.
If you are interested in attending one of the courses run by the Trust then please email info@cancertherapies.org.uk and we will be happy to send you more details.
The NHS Healer 2017 via our online shop