Big thanks to Colleen!!
Big thanks to Colleen!!

We have a new way for you to support SBSHT by saving your stamps.
Click http://www.fundraisingstamps.com/#!sam-buxton-sunflower-healing-trust/c6vt for further information.

Free posters are available from us if you would like to approach an organisation to ask them to save their stamps for us.
- See more at: http://www.cancertherapies.org.uk/collectstamps#sthash.4Q0gMX3l.dpuf
We have a new way for you to support SBSHT by saving your stamps.
Click http://www.fundraisingstamps.com/#!sam-buxton-sunflower-healing-trust/c6vt for further information.

Free posters are available from us if you would like to approach an organisation to ask them to save their stamps for us.
- See more at: http://www.cancertherapies.org.uk/collectstamps#sthash.4Q0gMX3l.dpuf
Recently I posted a testimonial from Colleen who is receiving treatment at our project at Wigan Cancer Centre.
This morning I received a donation from her for £1,460 pounds!!
The event looked fabulous - see photos. That's the way to do it –have fun and raise money at the same time!!
We are so grateful to Colleen and her friends and family and recognise how special she is by helping to raise funds for us when she has her your own troubles to deal with at the moment. I'm sure many people will see Colleen as inspirational –we most certainly do.
The donation will be used for one of our projects in the north of the country so Colleen can rest assured it will be reaching people where we believe they need it most, at the bedside or at the chemo chair side Thank you Colleen x x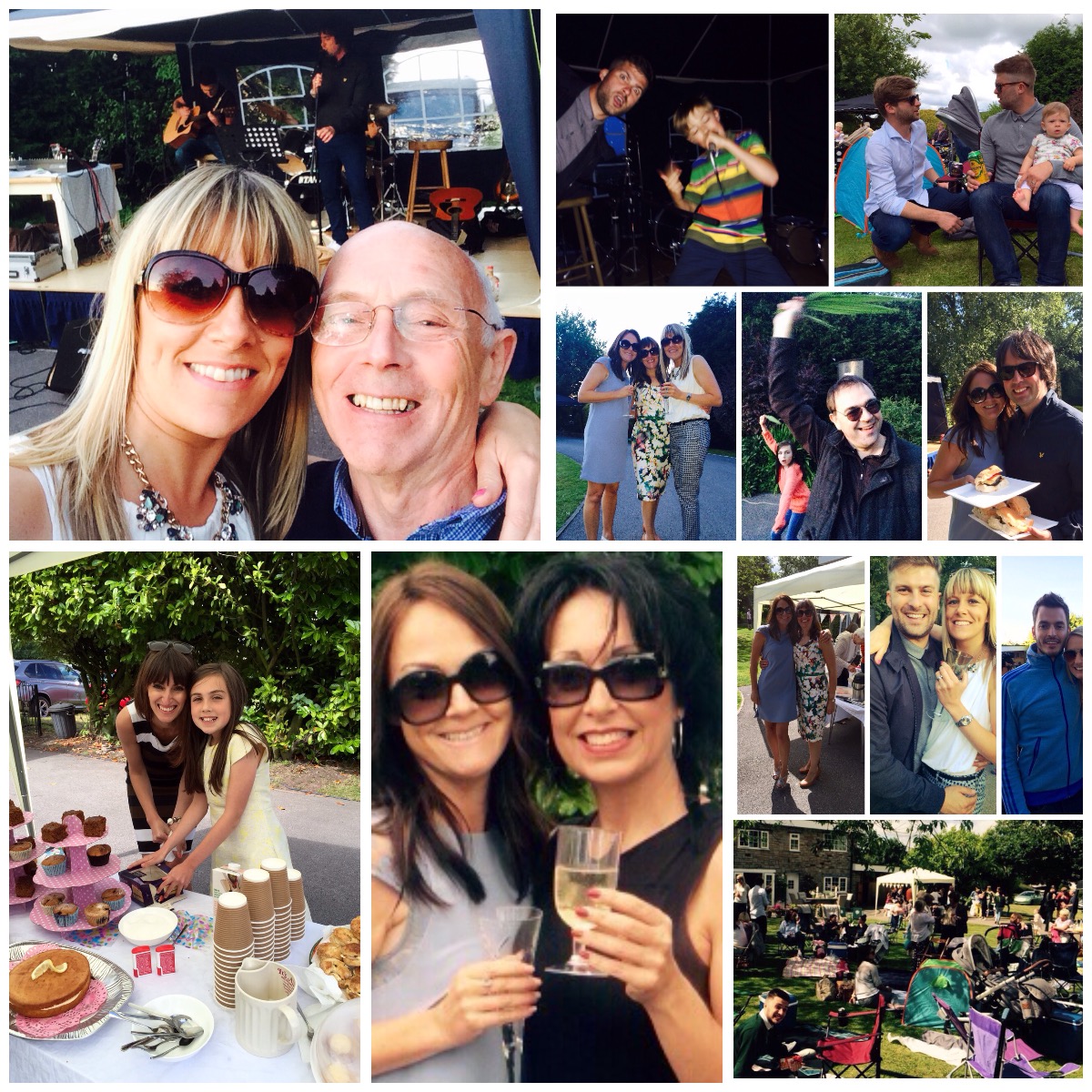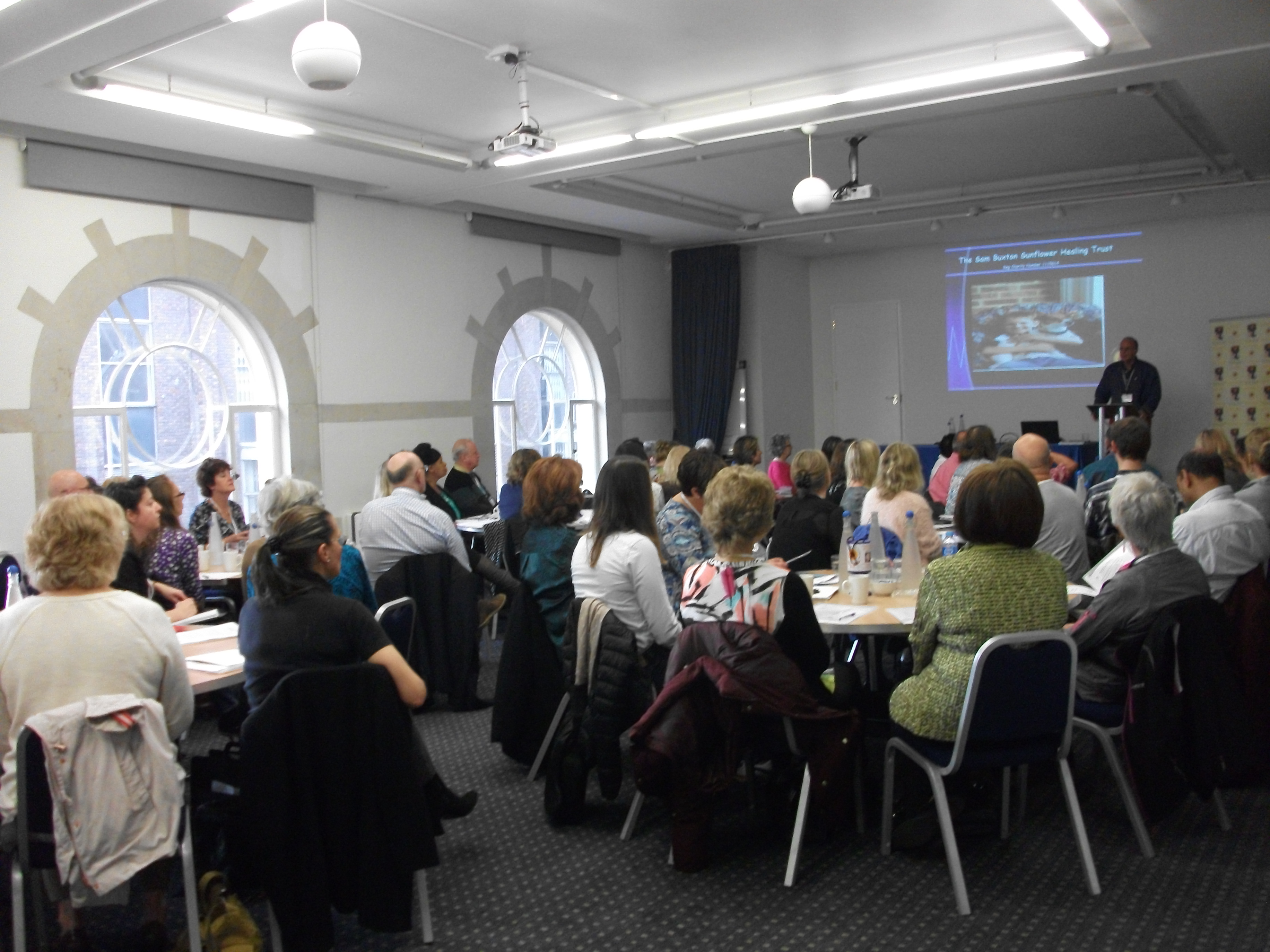 Conference
Unification and Integration of Healers Special Event – 18th October 2014
This unique event, jointly created by the Sam Buxton Sunflower Healing Trust and the Guild of Professional Healers, aimed to bring healers from many different backgrounds together to celebrate the progress healers have made over the last decade.
It was a great delight to welcome Energy Healers, Spiritual Healers, Reiki Practitioners, GPs, Consultants, Patients and Trust supporters to share and learn from each other. The day was packed with inspiring and thought provoking talks from a number of speakers, with each break and lunchtime buzzing with energy as everyone was excited and motivated by the topics discussed.
After Graham King welcomed us all to the event, Angie Buxton-King opened the day with the history and update to the work of the Sam Buxton Sunflower Healing Trust, including news on the current and future funding projects in the pipeline.Conference presentation ABK 2014.pdf
This led perfectly into Sister Leo Anson's talk as she presented the nurse's perspective on the importance of providing supportive care to her cancer patients and families at Wigan Hospital. Leo presented the work of her team and the Reiki clinic which runs every Friday with the support of 18 Reiki volunteers, and soon to be in post Trust funded Reiki practitioner Angela Hamer. Leo explained that since the start of the clinic in August 2013, over 400 treatments have been delivered to patients, carers and staff – which they found invaluable.
After morning coffee we heard from Sophie Shaw who provided an excellent insight into her role as a Trust funded Reiki Practitioner working at St Joseph's Hospice in London. Sophie explained the differences she experienced moving from being a Reiki volunteer to becoming a member of staff. She described the measuring system used to assess the outcome of treatments and shared some patient experiences of receiving Reiki. SBSHT Sophie Shaw Therapist.pdf
The next speaker was Dr Kai Kermani, a very charismatic, engaging man who described his journey from a scientist and doctor to a healer. Kai has had a very rich and at times very challenging life, where due to an accident he lost his sight, followed by his job and soon afterwards his beloved partner Edward passed away. Kai talked about how he moved through this very difficult time, supported by the love and compassion of healing. It was a truly inspiring talk followed by a very powerful, yet gentle transformative healing visualisation. If anyone is interested in reading more about Kai, then his autobiography "Life's Kaleidoscope in Healing" us available from his website www.healing-with-doctorkai.com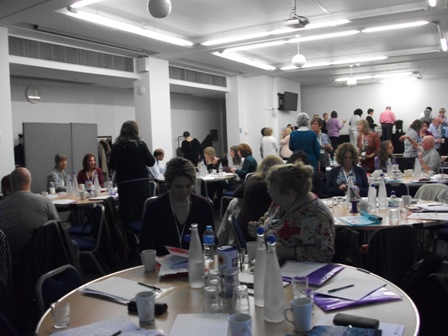 Lunch time brought more opportunities to meet many like-minded people and was followed by 2 powerful talks from Patients who had experienced healing during their cancer treatments. First, David Holmes explained how he had been diagnosed with a malignant brain tumour and shared how he benefited from the Reiki sessions he enjoyed with Graham on the UCLH Teenage Cancer Trust ward. Then Dr Anil Wijetunge who has written his own account elsewhere in this blog explained his understanding of healing from both the patient's and the medical professional's perspectives. He described the physical pain and emotional trauma experienced during his treatment and the relief and release he experienced by receiving healing.
Angie then introduced Dr Fiona Barlow, explaining that a vital aspect to spreading the model of integrating healing within mainstream treatment was Research. Dr Fiona Barlow presented the fascinating results from the research she and her team carried out on the impact of Spiritual Healing for Women with Breast Cancer (funded by The Harry Edwards Healing Sanctuary UK). She explained the results, showing that the patients involved had physically experienced less side effects from the treatments (less hot flushes/night sweats, reduced joint pain), a calming of the mind and a greater sense of inner peace and serenity. For more information, the results are available online "Development and Validation of an Outcome Measure for Spiritual Healing: A Mixed Methods Study, 2010". Dr Fiona Barlow London 2014.pdf
The final speaker was Lucy Lofting who shared her experience of the importance of giving Reiki to emotionally damaged dogs. Lucy volunteers at the Dog's Trust with many dogs in need of a forever home. The results she presented from the case histories were really positive. In addition, Lucy explained the interesting evidence provided by a Japanese research programme into the release of Oxytocin, triggered by Reiki.
Overall, this was an extremely informative and inspiring day, where all attendees left in high spirits and motivated to continue to spread the importance of healing in all areas of life.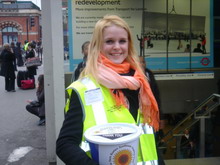 Fundraising
Fundraising Activities
There are many fun and exciting ways you can raise funds for The Sam Buxton Sunflower Healing Trust: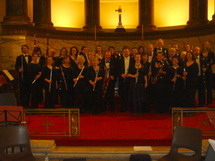 Whatever you can do to help is so appreciated.
We have a fundraising pack, crammed with a whole range of fundraising ideas and suggestions for you.
Please contact us on 01502 726 029 or email info@cancertherapies.org.ukfor more details.
Thank you for helping us to continue to expand our work with cancer patients and their families.


New CD available
27 th May 2015
"Empower and heal your life" with this unique guided meditation/visualisation by Dr.Kai Kermani.

Dr Kermani says this about his work.

"This powerful, inspirational and unique guided meditation /visualisation is a technique for releasing negative behaviour patterns, emotions, memories and belief systems from the deepest cellular level; improving, enhancing and strengthening feelings of self-worth, confidence and love as well as empowering the user to achieve whatever they wish in their lives.

It has been devised by me based on my extremely wide experience of a great many years of practising conventional medicine and 25 years of healing and other therapeutic techniques as well as receiving intuitive inspiration from the Divine Universal Source".

For further help for self-healing, you can read Dr Kai's Kermani's E book which is available for FREE download from www.healing-with-doctorkai.com/kai.pdf

Dr Kai Kermani has kindly bequeathed the proceeds of the sale of this CD to the Sam Buxton Healing charitable Trust in perpetuity.

Testimonial statements from users of the CD

"A phenomenally powerful deep healing journey, not to be missed".

Grethe Hooper Hansen

"I found Kai's CD inspirational and relaxing. It leaves me energised but peaceful. Already after a short period of listening to it I feel it has opened me up to receiving positive energies and has lightened the burden of negative memories and influences of the past. It is helping me to gently let go and release the past, old negative habits and close the door on them. I've definitely got a spring in my steps and feel more enthusiastic about my life in the present, the future and receiving abundance of all things good weather spiritual, mental, emotional or physical".


Veda

"Dr.Kai's voice and easy, helpful instructions, allowed me to quickly relax and get started on the healing journey. His vivid descriptions of the various Healing energy lights and beneficial healing scenario's along with descriptions of day-to-day problems that we all encounter helped me enormously to visualise them clearly and deal with each of them in a constructive manner. I feel the benefits after every session. I have no hesitation in recommending the investment."


Robin woods

"Dr.Kai's extremely soothing, comforting and relaxing voice soon put me in a very relaxed frame of mind on my way to proceeding with this very deep healing experience".

June Trim

"As a therapist myself, I found Kai's voice relaxing and the CD extremely helpful, relaxing and enjoyable. In combination with a few direct sessions with him which added to the benefits. I thoroughly recommend the CD".


Douglas Buckingham

"I have suffered with ME for many years and have used numerous conventional and complementary therapies and CD's to try and lift my mood and improve my tiredness. I have found that even after listening to Kai's CD just a few times, that it is the only thing that lifts my mood, motivates me and highly energises me. It goes without saying that I highly recommend it to anyone who wants to heal themselves".


Dr ESM


Available via our online shop

CHO
27th May 2015
We are delighted that the Confederation of Healing Organisation ( CHO) has joined with us to help make our latest project in Plymouth possible.

Both Graham and I firmly believe in the unification and collaboration of healers and are therefore delighted to be working with the CHO on this important project.

The CHO is a leading charity advancing the practice of Healing: promoting its benefits as a recognised complementary therapy by providing education, research and information to a wider audience of Healing and healthcare practitioners and society as a whole.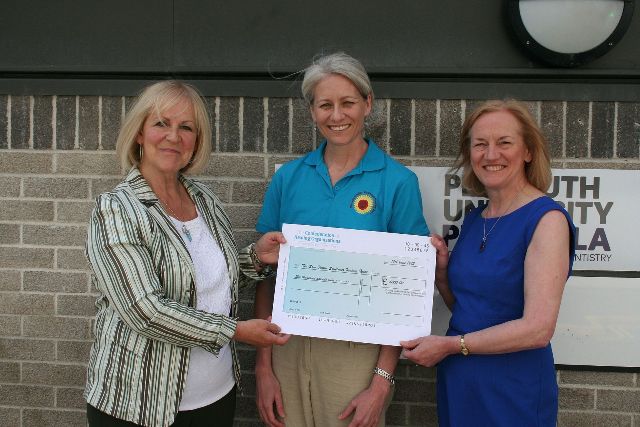 The NHS Healer 2017 via our online shop