Our Patrons
We are proud to have the support of clinically gifted and influential Patrons without whom our charity could not have begun its important work.


Professor Karol Sikora, Patron
"The rise in the popularity of complementary and alternative medicines for cancer reflects in part the inability of orthodox medicine to deliver what people want - hope in a caring environment with the increased ability to cope with the stress caused by the disease. The internet now lists over three hundred million cancer sites.
Agency relationships in which healthcare professionals act as the patient's agent making decisions on complex technical matters such as the benefits of different types of adjuvant chemotherapy have increasingly put the patient more fully in the driving seat.
Different people respond differently to these approaches and find the information bewildering and are not able to assimilate the options. Others get confused and frightened and are pushed further into denial.
Good Integrated medicine is rapidly becoming an essential tool in cancer care as the technical options increase and the patient plays a greater role in their choice of care."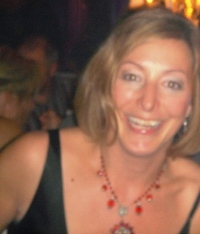 Dr Maria Michelagnoli, Consultant Oncologist, Patron
"I am a paediatric and adolescent oncologist at the University College Hospital. We have been privileged to have a team of healers working alongside ourselves for the past number of years. In fact, the team have become integral members of our paediatric and adolescent multidisciplinary teams.
They have provided complementary roles in many circumstances including troubled/anxious children and young people and their families, are supportive of those chronically unwell and have been utilised for specific difficulties such as needle-phobia. In addition, they have provided important staff support; the roles are varied and dependent on the preferences of families and children.
In particular, we found no conflict of interest with 'spiritual healing' proffered by religious groups. It is hard to imagine how the service would function without the support and dedication of our particular team.I can't recommend enough the value of this resource within the service."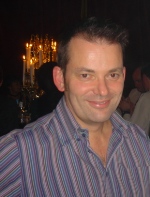 Stephen Rowley, RGN RSCN BSc (Hons) MSc, Patron
"Make no mistake; whilst more intensive and longer lasting cancer treatments improve cancer survival rates, chemotherapy and radiotherapy still have the potential to debilitate patients physically and mentally.
The challenge for us is to better support patients during their cancer journey. Nowadays, we have never been as well armed or informed to counter the negative side-effects of cancer treatments by using the positive effects of complementary therapies alongside conventional medicine. It's a perfect combination.
We are striving towards providing this model of care to all our cancer patients rather than to just a few – and to pave the road towards making the UCH model a NHS standard."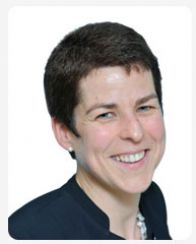 Dr Beatrice Seddon, Clinical Oncologist, Patron
Dr Jean Galbraith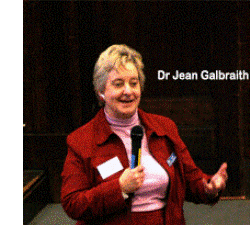 Our friend and great supporter Dr Jean Galbraith died peacefully at home on Wednesday 19th March. Jean was a doctor in General Practice for thirty-one years, and also in Infectious Diseases at St Albans hospital for seventeen years. In this time, she founded or chaired many organisations to support her community, and volunteered to help the homeless both as a healer and in other ways. Jean helped establish a cancer care support group and to set up a fund to bring Macmillan nurses to St Albans that eventually resulted in the creation of Grove House Hospice. She also chaired Child Health International, and the London branch of the Doctor-Healer Network.
It was after the early death of her daughter Kirstie in 1986 that Jean encountered spiritual healing, on a visit to the Bristol Cancer Care Centre. Following two years of study and discovery she introduced two spiritual healers into her General Practice on a professional basis, as well as running meditation classes for her patients to reduce their stress symptoms. She brought together a team of healers to work with the homeless in St Albans and was a pioneering GP who helped the integration of healing into healthcare.
We will miss her vibrant energy and humour and will always remember her sparkling blue eyes, dry wit and infectious laugh.
As individuals and as a charity we are hugely grateful for her support and guidance.
Professor George Lewith, MA DM FRCP MRCGP, Patron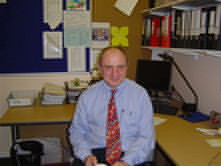 Professor George Lewith, MA DM FRCP MRCGP, Patron
We are so sorry to hear of the loss of Professor George Lewith. He will be sadly missed for his drive and passion of providing integrated medicine for his patients.

Professor George Lewith was a medical doctor and Professor of Health Research at the University of Southampton Medical School, where he was Head of the Complementary and Integrated Medicine Research Unit.
He acted as a consultant in complementary medicine to the World Health Organisation (WHO), the USA Federal Drug Administration and the American National Institute of Health. He was one of the thirty three eminent medical scientists and clinicians who are Fellows of the Prince's Foundation for Integrated Health
"It's a great privilege for me to be a Patron of The Sam Buxton Sunflower Healing Trust. Healing is probably one of the most ancient medical arts and if it can provide comfort and solace to those who are suffering, I am only too happy to be of some assistance in that process."
The NHS Healer 2017 via our online shop