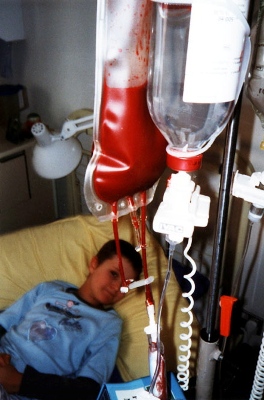 If you would like to support the Trust's ongoing work, there are many easy ways you can help us to help them. The more funds we are able to raise, the more healers we will be able to fund to support cancer patients and their families at the bedside.
Please support us by purchasing an item from our online shop or donating via;

By Paypal - please click on the Paypal button here
By Just Giving - please click on the Just Giving button here

By Post - please send your cheque or postal order (made payable to 'The Sam Buxton Sunflower Healing Trust '(SBSHT) and post to: SBSHT Lilycot Church Road, Theberton, Suffolk IP16 4SF
By Monthly Standing Order - if you would like to offer regular monthly support, please contact us on 01726 891812 for more details.
Patients quotes.
Parent of 14yr old Bone Marrow Transplant patient
'Reiki is the only thing he would accept when he was really ill, he said no to everything else, school, psychology, play therapy, music, no to it all except Reiki, I think it helped him find his way back to himself.'
Parent of 8 yr old patient
'My Reiki sessions help me get through each week, actually get through this whole nightmare.'
Patient

15yr old patient' I loved that, it felt so peaceful and so relaxing, it felt really amazing!'

A few more comments from staff and patients:
Member of staff

"You've made me feel amazing! Haven't been as relaxed as that for so long – wonderful that you can do that for our patients"

Nurse reported
"patient said he was blown away by it – thought it was wonderful"
Nurse reported

"patient said you got her through her chemotherapy"
Consultant reported

"Marvellous feedback from our patients, thank you so much"
Receptionist reported
"Lady came out saying it was amazing – so impressed"


Fundraising Activities Pack

There are many fun and exciting ways you can raise funds for The Sam Buxton Sunflower Healing Trust: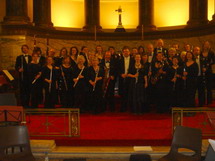 Whatever you can do to help is very much appreciated.
We have a fundraising pack crammed with a whole range of fundraising ideas and suggestions for you.
Please contact us on 01728 831810 or email info@cancertherapies.org.uk for more details.
Thank you for helping us to continue to expand our work with cancer patients and their families.

Gift Aid
If you are a UK Taxpayer, it would be an additional help to The Trust if your donation to be eligible for Gift Aid, as currently this would increase your donation by 28p for each £1 you kindly give. Please complete the Gift aid declaration form and return to:
The Sam Buxton Sunflower Healing Trust Lilycot ,Church Road, Theberton, Suffolk IP16 4SF